JJ Byrne Park Synthetic Turf Lawn Construction
100% complete

100% complete

100% complete
This project will construct a synthetic turf lawn panel within the J.J. Byrne Playground in Washington Park.
Project Timeline
Design
Start Date: October 2016
Projected Completion Date: June 2017
Completion Date: July 2017
Procurement
Start Date: July 2017
Projected Completion Date: April 2018
Completion Date: June 2018
Construction
Start Date: October 2018
Projected Completion Date: October 2019
Completion Date: March 2019
Understand how we build parks.
Funding
Total Funding:
$400,000
Funding Sources: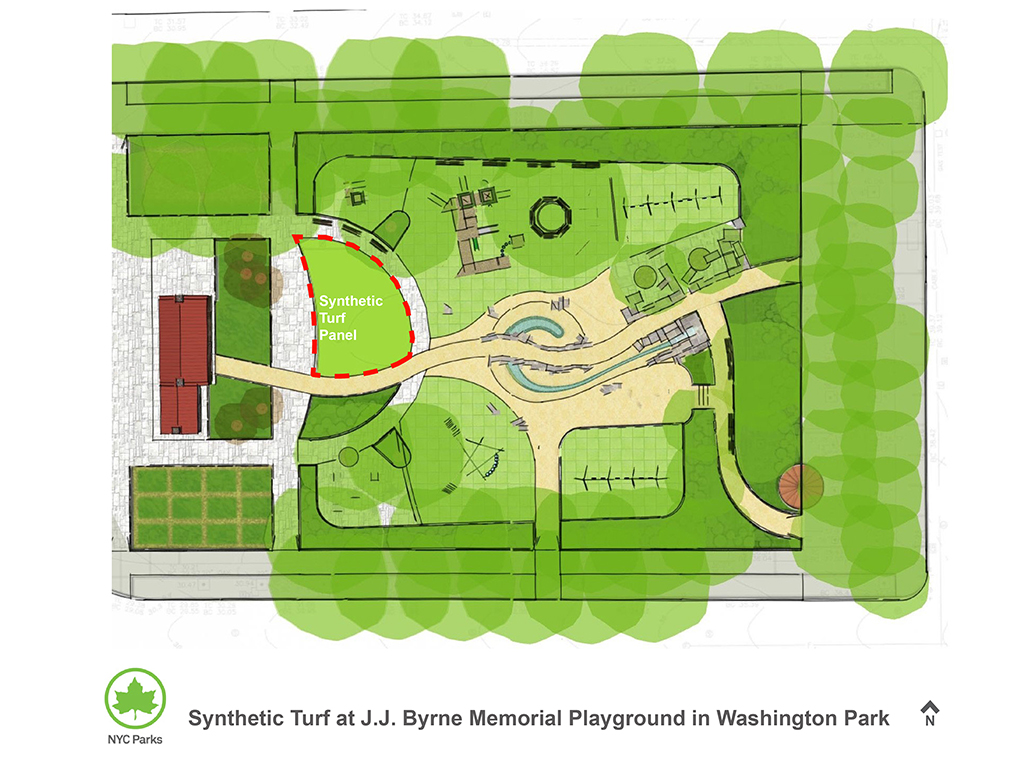 Location
J.J. Byrne Playground , Brooklyn
5th Avenue between 3rd and 4th Streets.
Project Staff
Project Liaison: Davey Ives
Contact NYC Parks about this project
Last updated: 09/20/2019