City Line Park Synthetic Turf Construction
100% complete

60% complete

0% complete
This project will convert the existing asphalt athletic field into a multipurpose active recreation area to include a synthetic turf field, skate park, basketball court, adult fitness equipment and other site amenities.
Project Update: Parks has reviewed bids received for this contract and identified the lowest apparent bidder. Working with external agencies, Parks is now reviewing the bid and the vendor's qualifications.
Project Timeline
Design
Start Date: June 2016
Projected Completion Date: June 2017
Completion Date: June 2017
Procurement
Start Date: June 2017
Projected Completion Date: March 2018

Construction
The average time for construction is 12-18 months. The construction timeline for this specific contract will be established at the conclusion of the procurement phase.
Understand how we build parks.
Funding
Total Funding: Between $3 million and $5 million
Funding Source: Mayoral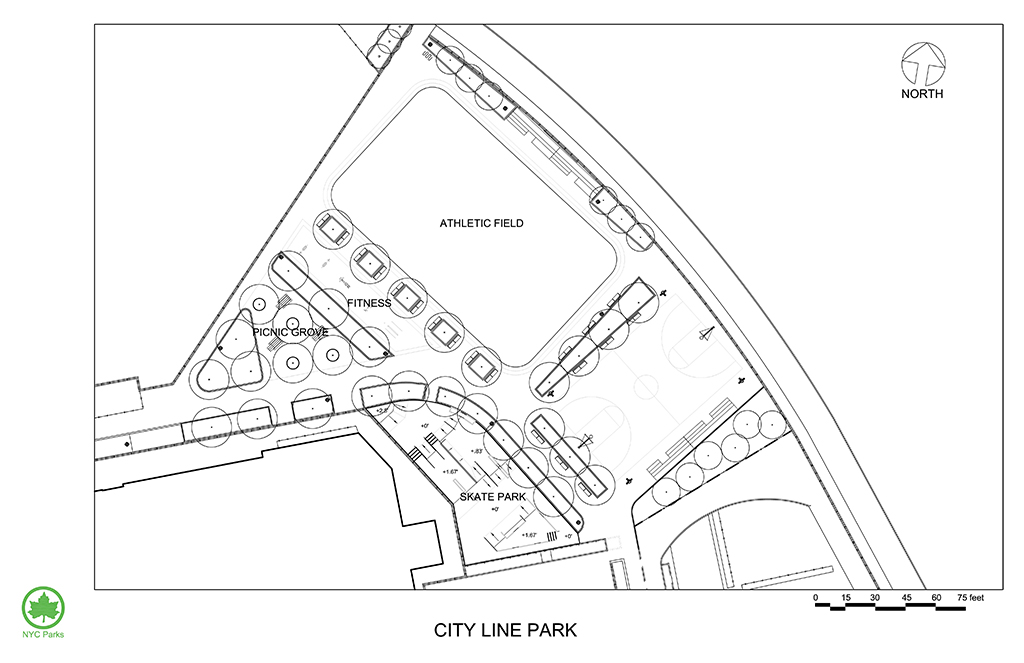 Location
City Line Park, Brooklyn
Fountain Avenue, Welden Street, McKinley Avenue.
Project Staff
Project Liaison: Davey Ives
Contact NYC Parks about this project
Last updated: 02/16/2018