Sunset Park Pavement, Fencing, and Bench Reconstruction
100% complete

100% complete

92% complete
This project will reconstruct paths, benches and fencing at Sunset Park.
Project Update: The contract completion date has changed. Some of the common reasons why a completion date has changed are: issues with a contractor, design error or omission, unexpected field conditions, change in the scope of the project, pending approval and registration of change orders and/or inclement weather.
Project Timeline
Design
Start Date: September 2015
Projected Completion Date: June 2016
Completion Date: July 2016
Procurement
Start Date: July 2016
Projected Completion Date: April 2017
Completion Date: July 2017
Construction
Start Date: September 2017
Projected Completion Date: September 2018
Adjusted Completion Date: December 2018
Understand how we build parks.
Funding
Total Funding:
$968,000
Funding Sources:
Borough President
City Council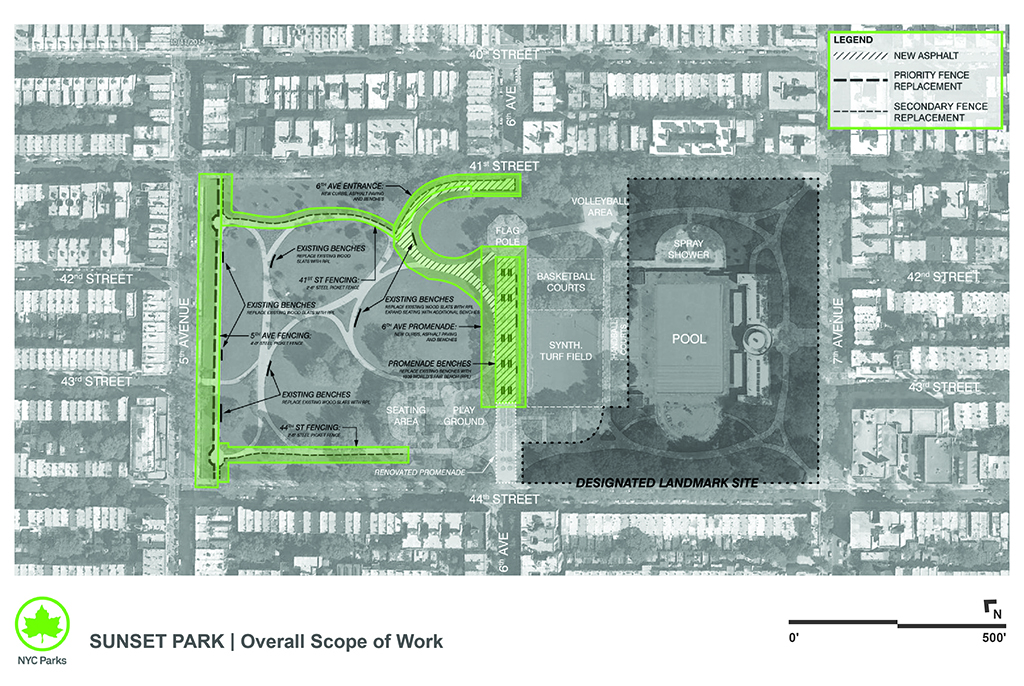 Location
Sunset Park , Brooklyn
5th Avenue, 6th Avenue, 41st Street, 44th Street
Project Staff
Project Liaison: Davey Ives
Contact NYC Parks about this project
Last updated: 11/16/2018