Cypress Hill Park Synthetic Turf Field Construction
100% complete

85% complete

0% complete
This project will construct a new synthetic turf multi-purpose athletic field to replace an existing natural turf field. The work will include a new perimeter recreation path, reconstructed dugouts, drinking fountains and misting stations.
Project Update: The contract was submitted to the Comptroller's office for registration.
Project Timeline
Design
Start Date: April 2016
Projected Completion Date: April 2017
Completion Date: August 2017
Procurement
Start Date: August 2017
Projected Completion Date: April 2018
Adjusted Completion Date: June 2018
Construction
The average time for construction is 12-18 months. The construction timeline for this specific contract will be established at the conclusion of the procurement phase.
Understand how we build parks.
Funding
Total Funding:
Between $3 million and $5 million
Funding Sources:
Mayoral
Borough President
City Council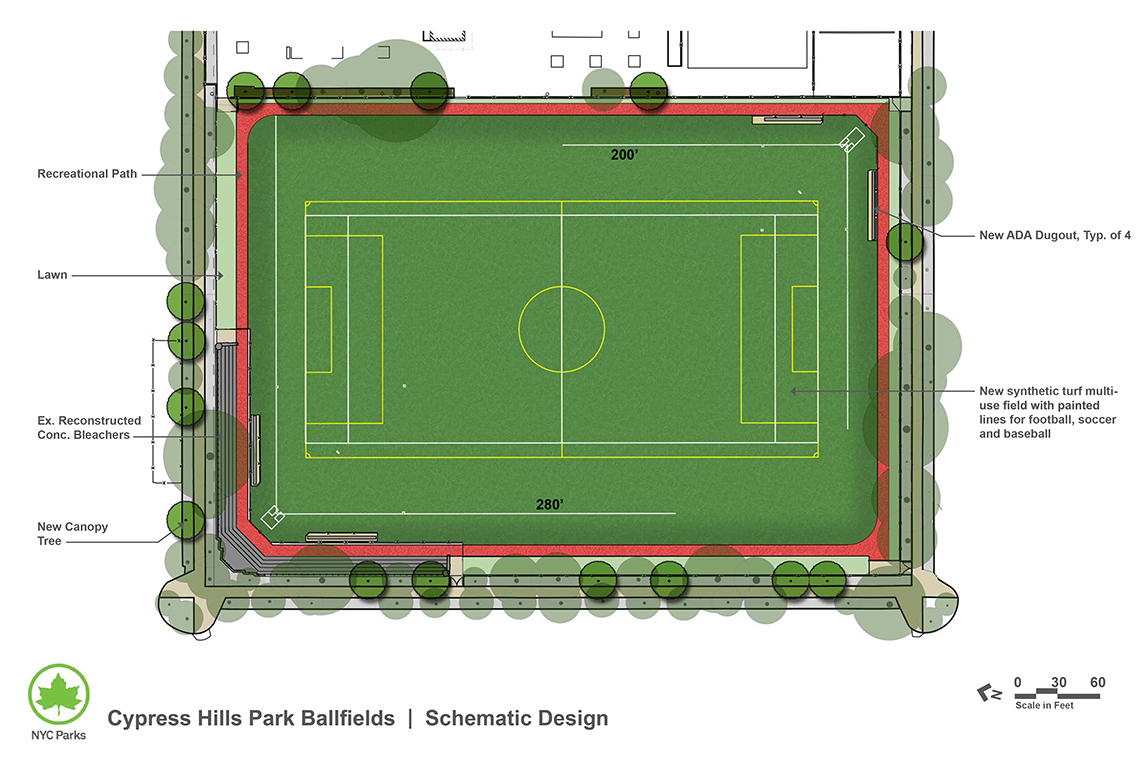 Location
Cypress Hills Playground , Brooklyn
Euclid Avenue, Blake Avenue, Dumont Avenue
Project Staff
Project Liaison: Davey Ives
Contact NYC Parks about this project
Last updated: 05/22/2018